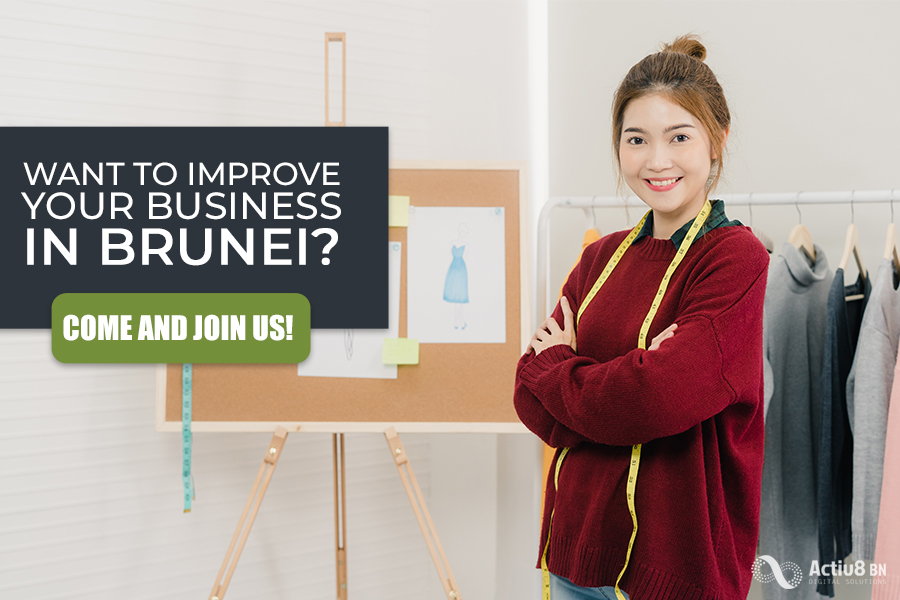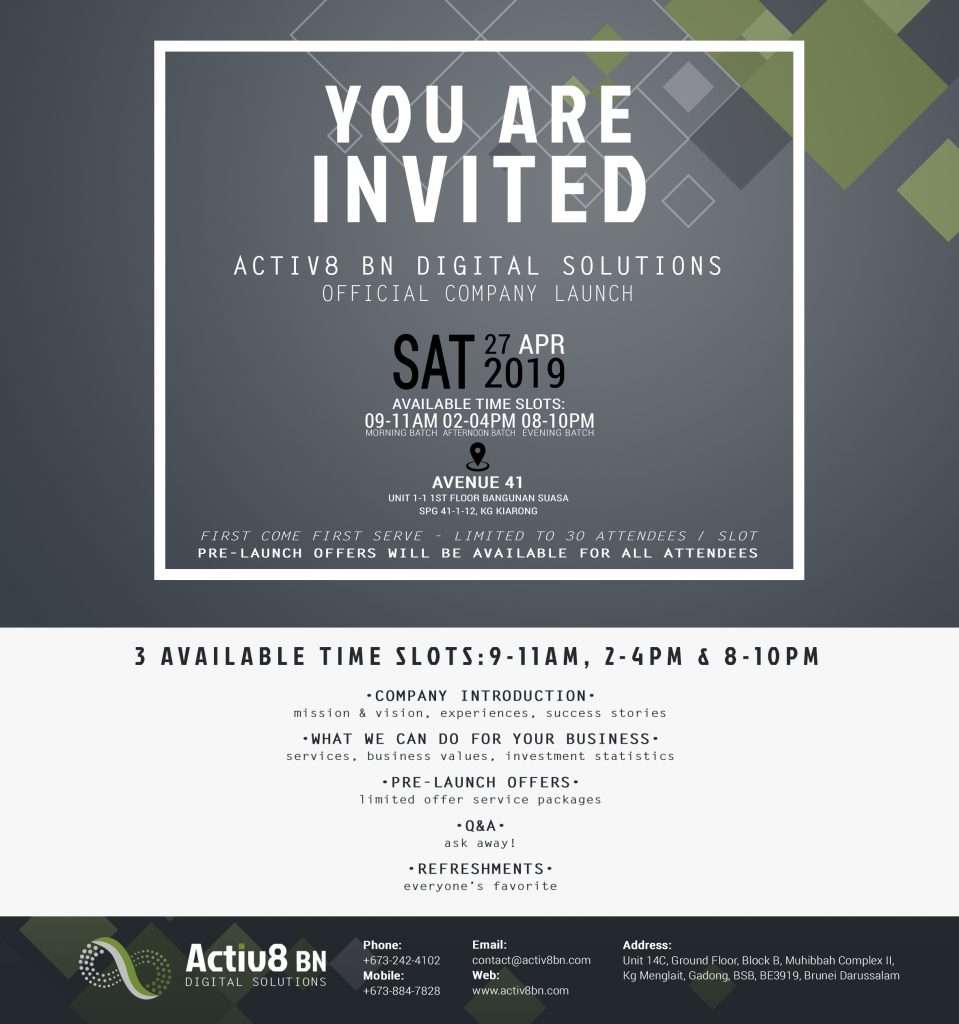 Attention to all Brunei business owners!
Are you a business owner who wants to learn how to tap into the digital world or wants to strengthen your business digital presence?
Looking for cost effective ways to revamp your brand and digital marketing strategies?
Look no further!
We invite you to join our launching event this Saturday, April 27, 2019. Seats limited to first come, first serve.
Please RSVP on or before April 26, 2019 using this link: https://forms.gle/hJg5oC5NTB1oTApJA
Or contact us through +673.242.4102 / +673.884.7828 / contact@activ8bn.com⁣